In addition to beer and weed, we also put money where our mouths are.
Ever since the inception of Stop Resisting we have maintained a policy of dontaing the proceeds from our live performances to organizations that promote civil liberties.
Currently, we will be making donations to Communities United Against Police Brutality.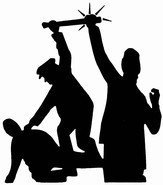 Communities United Against Police BrutalityTM is a Twin-Cities based organization that was created to deal with police brutality on an ongoing basis. We work on the day-to-day abuses as well as taking on the more extreme cases. Our overriding goal is to create a climate of resistance to abuse of authority by police organizations and to empower local people with a structure that can take on police brutality and actually bring it to an end. We provide support for survivors of police brutality and families of victims so they can reclaim their dignity and join the struggle to end police brutality.
---
If you're involved in an organization you feel fits with Stop Resisting's political position feel free to get in touch with us.